EXAMPLE OF BASIC ITINERARY IN THE NORTH OF ITALY
To refresh your school day memories I would like to recall  that English/French/ American poets and writers  have written about the beauty of these Lakes: Among them   Shelley the famous romantic English poet who, in describing the Como Lake said  : "This lake exceeds anything I ever be-held in beauty".
Other writers like Stendhal, Dickens, Byron and Hemingway (in "A farewell to arms") described the beauty of the Maggiore Lake.

Day one: Some Rest and Milan
Day two: Drive around the Maggiore Lake and a visit to some of its  villages like Stresa, or a trip to the Borromeo Islands with their gorgeous Palace and Gardens and the characteristic "Fisherman Village" (Isola dei Pescatori)
Day three: Milan - Visit the Cathedral (Duomo), The Castle, The Last Supper by Leonardo da Vinci, The Scala, The Fashion District
Day four: Vigevano: The Ducal Square and The Bramante Tower   (A – see note below)
Day five : Leisure time or else a drive around the Lake or tour of Orta Lake or visit the Swiss arm of the Lake with such beautiful cities as  Locarno and Bellinzona- (A – see note below)
Day six : Como Lakes; Sightseeing around the lake by boat or van looking the beautiful villas (George Clooney has one) and villages like Bellagio with Villa Serbelloni owned by the Rockefeller Foundation and Tremezzo with its magnificent Villa del Balbianello.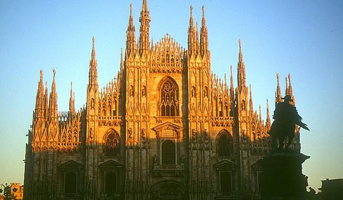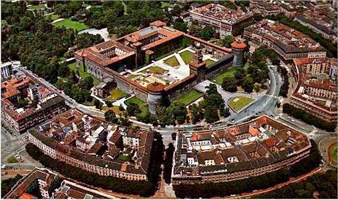 NOTE   A :  If you desire to make a one day trip to Venice and/or   to  Florence. Both these beautiful unique cities are  three hours train trip ( Fast Train Eurostar) from Milan . If you  contact me I will give you all the details , (timetable. prices etc…)- The same  for a one day trip to the gorgeous Cinqueterre – Liguria Region (www.cinqueterre.it).